03/20/2020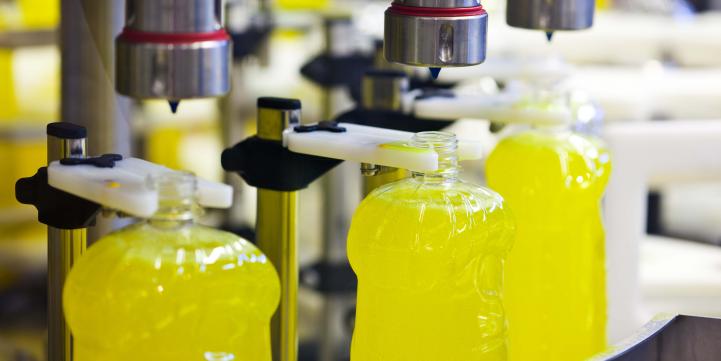 Association Joins Coalition Efforts Urging Leaders to Ensure Manufacturers Can Maintain Operations
ACI CEO Calls on DOJ, FTC to Take Action Against Price Gougers Exploiting Access to Cleaning Products and Ingredients
The American Cleaning Institute (ACI) is urging government leaders to recognize critical manufacturing, especially the cleaning product supply chain, as "Essential Infrastructure" during the coronavirus crisis.
ACI joined a coalition of more than 60 associations in calling on federal, state and local officials to "coordinate a unified, clear and public framework that clearly explains that food (for human and animal consumption), beverage and consumer packaged goods manufacturers are exempted from the gathering and curfew bans that are starting to take effect," said the groups' letter to President Trump and numerous other leaders.
"ACI has been working with our partner associations on several pathways to ensure that our industry is confirmed as being a part of the critical U.S. infrastructure, that our facilities can continue to operate and that employees can access these facilities," said Melissa Hockstad, ACI President & CEO.
In its letter, the coalition also asked that "the manufacturing and transportation of ingredients, packaging, warehouses, distribution centers and other indispensable parts of the supply chain be considered equally critical."
In a separate letter co-written by ACI and Household & Commercial Products Association (HCPA), federal and state leaders were urged to "ensure that all aspects of the cleaning product supply chain are able to maintain operations throughout this challenging time to ensure the availability of resources used to maintain sanitary conditions and mitigate the spread of the virus."
While acknowledging recommendations to help prevent the spread of COVID-19, the letter noted that "the operation of cleaning product supply chain manufacturing facilities cannot be done remotely and requires the day-to-day presence of highly trained personnel."
In a letter to the Justice Department and the Federal Trade Commission, ACI encouraged officials to continue their crackdown against price gouging and "to police those who seek to exploit access to cleaning products and their ingredients in response to the global outbreak of COVID-19."
"ACI members are increasing production and operating around the clock to produce these preventative products to protect individuals from the spread of COVID-19 and to meet the dramatic expansion in demand," Hockstad wrote.
"To be clear ACI does not support 'price controls' as they often do not take into account the changing cost of raw materials used to make the products. In addition, we also ask that you coordinate and collaborate with federal, state and industry partners to take all possible actions to address those sellers that engage in this illegal activity."
---
The American Cleaning Institute® (ACI – www.cleaninginstitute.org) is the Home of the U.S. Cleaning Products Industry® and represents the $60 billion U.S. cleaning product supply chain. ACI members include the manufacturers and formulators of soaps, detergents, and general cleaning products used in household, commercial, industrial and institutional settings; companies that supply ingredients and finished packaging for these products; and chemical distributors.  ACI serves the growth and innovation of the U.S. cleaning products industry by advancing the health and quality of life of people and protecting our planet. ACI achieves this through a continuous commitment to sound science and being a credible voice for the cleaning products industry.