11/16/2022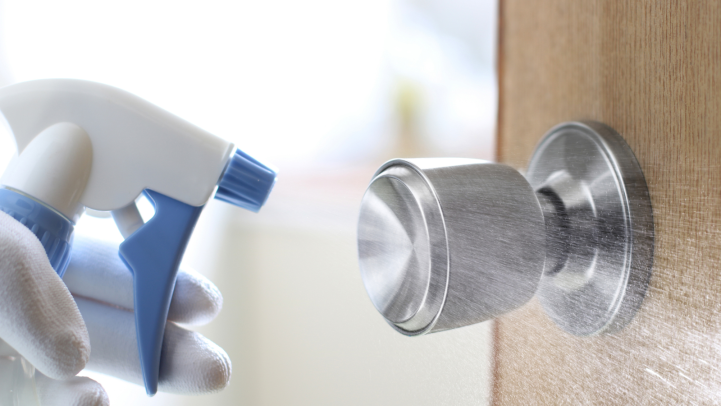 Findings Indicate that Antiseptic Compounds Are Unlikely to Cause Adverse Ecological Impacts
Risk Analysis Framework May Be Adapted for Other Ingredients That Reach the Environment Through Down-the-Drain Pathways
Article Published in Environmental Toxicology and Chemistry
The use of three topical antiseptic compounds – benzalkonium chloride (BAC), benzethonium chloride (BZT) and chloroxylenol (PCMX) – has increased due to the phase-out of other antimicrobial ingredients (such as triclosan) in soaps and other disinfecting and sanitizing products.
A study co-authored by the American Cleaning Institute (ACI) finds that those compounds are unlikely to have adverse impacts in the environment, under the triclosan replacement scenarios that were evaluated.
"Ecological Risk Analysis for Benzalkonium Chloride, Benzethonium Chloride, and Chloroxylenol in U.S. Disinfecting and Sanitizing Products," is now available in the journal Environmental Toxicology and Chemistry.
This paper evaluates the ecological risks posed by BAC, BZT, and PCMX as used in disinfecting and sanitizing products such as antiseptic hand washes, disinfecting laundry detergents, and health care antiseptics. The analysis focuses primarily on environmental exposures in the U.S., with supplemental international data as needed to address limitations in U.S. monitoring data.
To estimate volume, the authors consider two use scenarios: a recent past scenario, characterized primarily based on environmental monitoring data, and a hypothetical future scenario, informed by the recent past scenario and assuming replacement of triclosan by each of the three target compounds. In addition to forecasting potential future exposures under the assumed conditions, the future scenario serves to demonstrate methods to quantify environmental fate and bioavailability of the three antiseptic compounds. These types of methods are well established for organic chemicals like PCMX that are not electrically charged, but they are novel for cationic surfactants like BAC and BZT, which carry a positive charge.
The risk analysis indicated that neither BZT nor PCMX in any exposure media is likely to cause adverse ecological effects under the exposure scenarios assessed. For BAC, evaluation of potential bioavailable exposures indicates that adverse ecological effects are unlikely based on the wastewater treatment plant loading estimates.
Sanitizer use shot up during the coronavirus pandemic, which was happening in real time as this research was being conducted—making the assessment even more relevant but also making it harder to estimate ever-changing environmental concentrations of sanitizer ingredients. The environmental safety assessment framework developed through this research will provide a sound basis to interpret future environmental monitoring results for the three antiseptic compounds, as their use and environmental concentrations continue to change in the future.
"The risk analysis framework developed here may also be adapted for other surfactants and product ingredients that reach the environment through down-the-drain pathways," said Kathleen Stanton, a co-author on the research and ACI Associate Vice President, Technical & International Affairs.
"The analysis presented here provides a framework to interpret future antiseptic monitoring results, including monitoring parameters and modeling approaches to address bioavailability of the chemicals of interest."
---
The American Cleaning Institute® (ACI – www.cleaninginstitute.org) is the Home of the U.S. Cleaning Products Industry® and represents the $60 billion U.S. cleaning product supply chain. ACI members include the manufacturers and formulators of soaps, detergents, and general cleaning products used in household, commercial, industrial and institutional settings; companies that supply ingredients and finished packaging for these products; and chemical distributors. ACI serves the growth and innovation of the U.S. cleaning products industry by advancing the health and quality of life of people and protecting our planet. ACI achieves this through a continuous commitment to sound science and being a credible voice for the cleaning products industry.