09/28/2021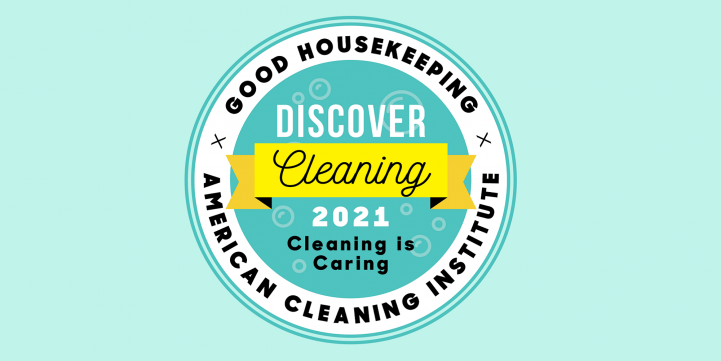 Registration is now open for the second summit hosted by the American Cleaning Institute (ACI) and Good Housekeeping magazine: Discover Cleaning 2021: Cleaning is Caring.
This free, virtual event takes place Wednesday, October 27 at 1 p.m. ET. The 2021 summit is designed to address the cleaning concerns of today's time-pressed consumers and highlight the latest advancements in the world of clean.
As the nation continues to grapple with the coronavirus (COVID-19) pandemic, while also entering into what experts are warning as a difficult cold and flu season this winter, the Discover Cleaning Summit comes at a crucial time to focus on cleaning and hygiene habits directly tied to American's health. Since the pandemic emerged over a year ago, there has been a documented shift in the perceptions and motivations behind why consumers clean, with cleaning habits now considered as a primary role in caring for the health and safety of loved ones. In fact, a survey conducted by ACI found that 70% of Americans view cleaning as a way to ensure the health and safety of themselves and their families, a significant change from 2018 when only 7% of Americans reported cleaning as a way to prevent the spread of germs and illness.
Consumers, manufacturers, retailers, journalists and anyone interested in cleaning are invited to attend educational and informative discussions between leading industry experts, researchers, community leaders and more. Notable topics and panels include:
Caring for Our Health: Cleaning Still Matters
Caring for Our Families: Why Cleaning Is a Family Affair
Caring for Our Communities: Cleaning Our Way Back to School, Work & Play
Caring for Our World: Cleaning for Greener Future
To register, please visit: https://live.goodhousekeeping.com/discovercleaningsummit.
---
The American Cleaning Institute® (ACI – www.cleaninginstitute.org) is the Home of the U.S. Cleaning Products Industry® and represents the $60 billion U.S. cleaning product supply chain. ACI members include the manufacturers and formulators of soaps, detergents, and general cleaning products used in household, commercial, industrial and institutional settings; companies that supply ingredients and finished packaging for these products; and chemical distributors. ACI serves the growth and innovation of the U.S. cleaning products industry by advancing the health and quality of life of people and protecting our planet. ACI achieves this through a continuous commitment to sound science and being a credible voice for the cleaning products industry.
About Good Housekeeping
Celebrating 136 years, Good Housekeeping (GoodHousekeeping.com) is a leading lifestyle media brand inspiring a monthly audience of 51+ million readers. The Good Housekeeping Institute's state-of-the-art labs combined with Good Housekeeping's seasoned editorial talent is unparalleled. Staffed by top engineers, scientists and technology experts, the GH Institute tests and evaluates thousands of products each year for the magazine, website and for the Good Housekeeping Seal and the Green Good Housekeeping Seal, which are among the most recognized and trusted consumer icons in the world today. Good Housekeeping is published by Hearst Magazines, a unit of Hearst, a leading global, diversified media, information, and services company. Hearst Magazines' print and digital assets reach nearly 166 million readers and site visitors each month — 67% of all millennials and 58% of all Gen Z, age 18+ (Source: 2020 comScore Multi-Platform © MRI-Simmons (12-20/S20). With more than 25 brands in the U.S., the company publishes nearly 250 magazine editions and 200 websites around the world. Follow Good Housekeeping on Facebook, Instagram, Twitter, and on Pinterest.