03/11/2021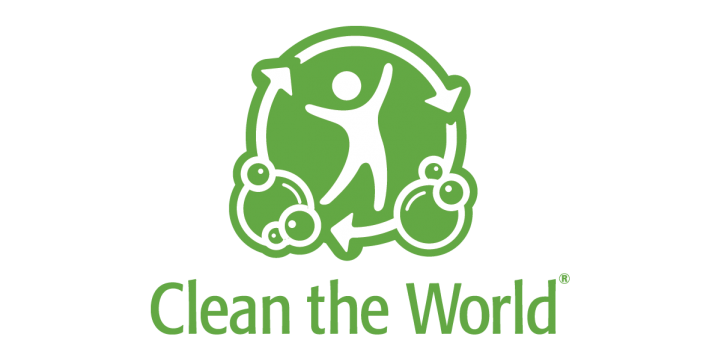 Clean the World Foundation distributes recycled soaps, hygiene products, provides much needed resources to communities in need
ACI, Shell Chemical raise $23,000
The 2021 American Cleaning Institute (ACI) Virtual Summit Duck Fashion Show raised $23,000 to support Clean the World Foundation's efforts to provide hygiene products to families in need.
As the Virtual Summit's charity of choice, Clean the World is a leader in global health, recycling discarded hygiene products and distributing them to communities in distress around the world.
ACI and Shell Chemical LP promote Clean the World's mission by co-sponsoring the annual Duck Race at the ACI Industry Convention. This year, 16 companies purchased a corporate duck to compete in the first ever Virtual Duck Fashion Show. The submissions were exceptionally fun and creative. Although there were many favorites, there can only be one winner. That title went to "Stan E. Tizer, M.D." submitted by Arylessence.
"ACI, our member companies and Shell Chemical LP place a high priority on programs and partnerships that help provide better living for individuals, families and communities," said Melissa Hockstad, ACI President & CEO. "That's why we are proud to highlight and support the mission and efforts of Clean the World, especially while we are still battling the coronavirus pandemic."
"We're not done yet, we know that as long as this virus remains, it poses a threat to humanity. We're committed to doing everything we can to slow and stop the spread and this gift will help us do just that," said Sam Stephens, Executive Director, Clean the World Foundation. "Thanks to this generous support we'll be able to serve tens of thousands, if not hundreds of thousands more people, those that are most at risk around the world. Thank you so much for this donation, we are incredibly grateful."
Watch the video with remarks from ACI, Shell Chemical LP and Clean the World, here.
---
Clean the World Foundation (www.cleantheworldfoundation.org) is an international development and global health nonprofit operating hygiene-focused emergency relief initiatives, and WASH (water, sanitation, and hygiene) education programs, targeting vulnerable communities in the United States and around the world. Clean the World Foundation is the 501(c)(3) non-profit sector of Clean the World's social enterprise responsible for all soap and hygiene kit distribution both domestically and globally as part of many of its comprehensive WASH programs. Clean the World Foundation engages volunteers, donors, and other outcome-focused organizations around the world to provide hygiene supplies and education curriculum to support its global health programs. Since 2009, Clean the World Foundation has served over 15 million individuals through its global WASH programs and distributed more than 60 million bars of soap to children and families in 127 countries worldwide.
The American Cleaning Institute® (ACI – www.cleaninginstitute.org) is the Home of the U.S. Cleaning Products Industry® and represents the $60 billion U.S. cleaning product supply chain. ACI members include the manufacturers and formulators of soaps, detergents, and general cleaning products used in household, commercial, industrial and institutional settings; companies that supply ingredients and finished packaging for these products; and chemical distributors.  ACI serves the growth and innovation of the U.S. cleaning products industry by advancing the health and quality of life of people and protecting our planet. ACI achieves this through a continuous commitment to sound science and being a credible voice for the cleaning products industry.
About Shell Chemicals (www.shell.com/chemicals): Shell's global chemicals business supplies customers with a range of base, intermediate and performance chemicals used to make products that people use every day. These finished products contribute to society's ability to live, work, care and respond to climate change. As global demand for chemicals increases, we plan to grow our business, by understanding and providing for our customers' needs. Our business is versatile and resilient. We have strong market positions, integrated world-scale assets, leading technologies and a commitment to a sustainable future.