11/29/2022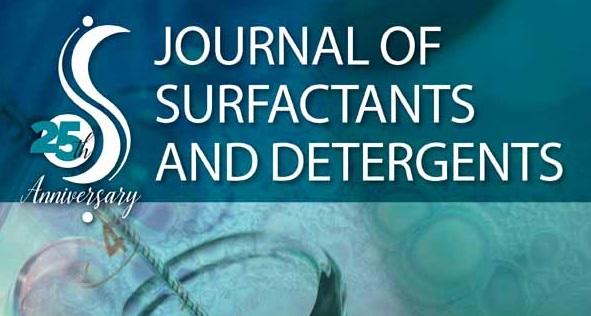 Findings provide a baseline for robust long-term assessment of 1,4-dioxane in commercial products
Article published in Journal of Surfactants and Detergents
A new study co-authored by the American Cleaning Institute (ACI) assesses the methodologies to measure a manufacturing byproduct that's subject to restrictive rules in jurisdictions like New York State.
Legislators there passed a law in 2020 that limits the concentration of 1,4-dioxane to parts-per-million (ppm) levels in household cleansing, personal care and cosmetics products. California is considering similar proposals.
The research, "Precise measurement of 1,4-dioxane concentration in cleaning products: A review of the current state-of-the-art," is now available in the Journal of Surfactants and Detergents.
1,4-dioxane is a byproduct of the manufacturing process for some surfactants contained in cleaning products and detergents and is classified as a potential human carcinogen whose occurrence in surface water and groundwater is of particular concern.
The new ACI co-authored review paper assesses the methodologies used to quantify 1,4-dioxane in surface water and drinking water, then extends the assessment to commercially available products, which are more complex.
Because of the complexity of consumer product formulations and the extremely low 1,4-dioxane concentrations mandated by NYS law, optimum conditions for measurement are evaluated. The authors noted the advantages and disadvantages of various methodologies and make specific technical recommendations for which methods and standards should be used.
"The importance of using the most appropriate method(s) for measurement of 1,4-dioxane in consumer products cannot be stressed enough." said Kathleen Stanton, ACI Associate Vice President, Technical & International Affairs, a co-author on the research. "These findings will provide a baseline for robust long-term assessment of 1,4-dioxane in commercial products."
---
The American Cleaning Institute® (ACI – www.cleaninginstitute.org) is the Home of the U.S. Cleaning Products Industry® and represents the $60 billion U.S. cleaning product supply chain. ACI members include the manufacturers and formulators of soaps, detergents, and general cleaning products used in household, commercial, industrial and institutional settings; companies that supply ingredients and finished packaging for these products; and chemical distributors. ACI serves the growth and innovation of the U.S. cleaning products industry by advancing the health and quality of life of people and protecting our planet. ACI achieves this through a continuous commitment to sound science and being a credible voice for the cleaning products industry.