12/20/2022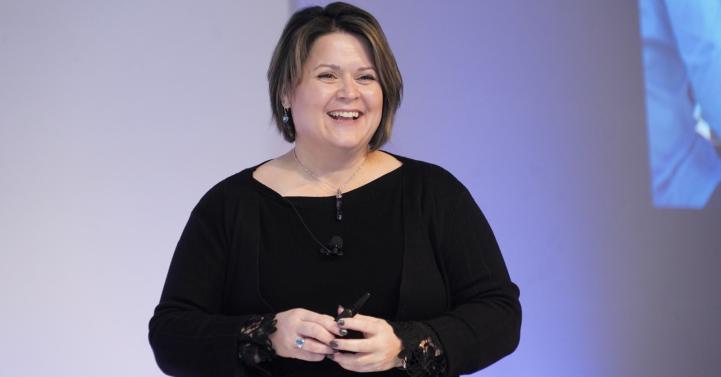 Leadership Evolution Group's Amy Riccardi to Speak at 2023 Convention Session
Feb. 2 Session: Future of Work
ACI Convention Set for Jan. 30-Feb. 4, 2022, Orlando, FL
Join ACI's Future Leaders Group for a forward looking, interactive session with Amy Riccardi, Chief People Officer & Founder, Leadership Evolution Group during the 2023 American Cleaning Institute (ACI) Industry Convention.
The ACI Convention – the cleaning products industry's top global business-to-business event – will take place January 30-February 4 at the Grande Lakes Orlando.
Today, Millennials and Generation Z make up 40% of the workforce. In this interactive session, attendees will unpack and dig into this topic.
Registration for the Convention is now open on the ACI website.
Companies that are eligible to join ACI must be members of the association to attend the Convention. Membership inquiries can be directed to Membership@cleaninginstitute.org.
The ACI Convention offers a multitude of sponsorship opportunities for interested companies. For more information or questions about Convention, please contact Meetings@cleaninginstitute.org.
---
The American Cleaning Institute® (ACI – www.cleaninginstitute.org) is the Home of the U.S. Cleaning Products Industry® and represents the $60 billion U.S. cleaning product supply chain. ACI members include the manufacturers and formulators of soaps, detergents, and general cleaning products used in household, commercial, industrial and institutional settings; companies that supply ingredients and finished packaging for these products; and chemical distributors. ACI serves the growth and innovation of the U.S. cleaning products industry by advancing the health and quality of life of people and protecting our planet. ACI achieves this through a continuous commitment to sound science and being a credible voice for the cleaning products industry.
Leadership Evolution Group, LLC (www.leadershipevolutiongroup.com) was established in 2001 and focuses on human capital and leadership consulting with associations, nonprofits, companies, and government agencies. They study global human capital trends and leverage that data in their work with senior executives to address a wide range of human capital issues including employee engagement, culture, leadership training, organizational redesign, team